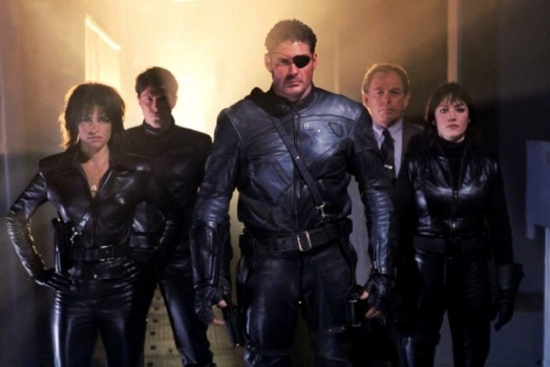 Time is short so we'll make this quick. Here's another new episode of The Flickcast.
In this one the second episode of 2014, Chris and Joe spare to expense and pull no punches discussing the reboot of Point Break, the latest Man of Steel 2 casting rumors, the return of Justified, Sons of Anarchy, Brooklyn Nine Nine, the slow death of Agents of S.H.I.E.L.D., and a whole lot of the more you've come to expect from a quality program like this.
This week's picks include Chris' pick of the TV show Brooklyn Nine Nine and Joe's pick of the X-Files Season 10 comic from IDW.
As always, if you have comments, questions, critiques, offers of sponsorship, or whatever, feel free to hit us up in the comments, on Twitter, at Facebook, Google+ or via email.
Subscribe: Apple Podcasts | Spotify | Amazon Music | Stitcher | TuneIn | RSS