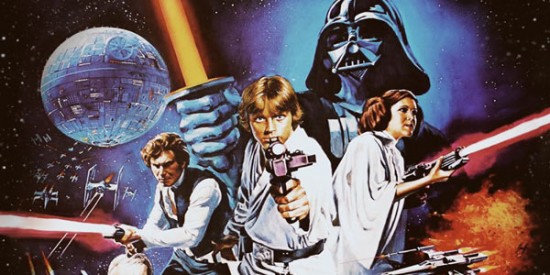 Today is Wednesday, so that means there's a brand new episode of The Flickcast for you. And, like each one before it, this episode is pretty darn good. It also might be a bit controversial.
On this week's show Chris and Joe take on some new topics and revisit old ones — as you might expect. But really, they pretty much spend most of their time talking about Star Wars and the new cast announced recently. They also spend some time discussing women, haters and their general dislike for people who whine. Yeah, this is gonna be good.
There's also more, of course. And per usual, you won't be able to handle it all.
The guys also made picks this week. If you want to know what they are, you'll just have to listen. Don't worry, it will be time well spent. Trust us.
As always, if you have comments, questions, critiques, offers of sponsorship, or whatever, feel free to hit us up in the comments, on Twitter, at Facebook, Google+ or via email.
Subscribe: Apple Podcasts | Spotify | Amazon Music | TuneIn | RSS