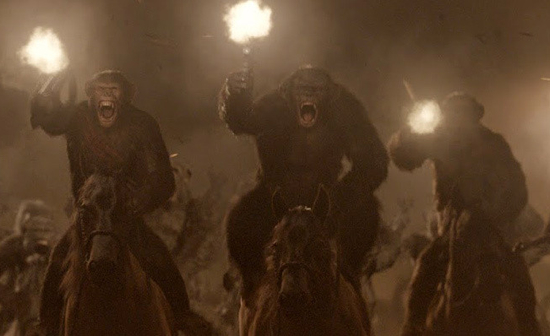 After a week off for the 4th of July holiday, we're back with a brand new episode of The Flickcast. And you thought we'd forgotten about you. Not likely.
On this week's show Chris and Joe talk about a lot of different things, as usual. Some of these "things" include the recent Emmy nominations and the worst snubs, Dawn of the Planet of the Apes, the latest on Doctor Who, more on Guardians of the Galaxy and a bunch of other stuff.
Chris and Joe even make a bet on the opening weekend box office for Guardians. What did they think? Well, you'll just have to listen to find out. Saw that coming, didn't you?
Picks this week include Chris' pick of director John Hillcoat's Lawless and Joe's pick of the wonderful, and sadly soon to be extinct, 35mm film.
As always, if you have comments, questions, critiques, offers of sponsorship, or whatever, feel free to hit us up in the comments, on Twitter, at Facebook, Google+ or via email.
Subscribe: Apple Podcasts | Spotify | Amazon Music | Stitcher | TuneIn | RSS