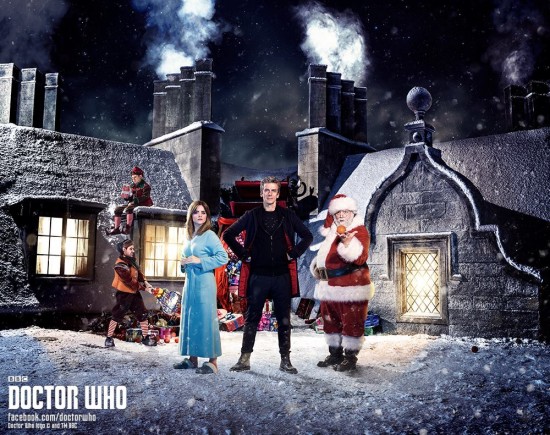 The year of the Twelfth Doctor has also been the year of incredible ratings for BBC America. Doctor Who finished 2014 with its highest rated season ever including over 2.3 million viewers on Christmas Day for the special "Last Christmas" episode.
Peter Capaldi debuted as the newest regeneration of the beloved Time Lord alongside returning companion Jenna Coleman as Clara Oswald. Together the duo brought in an average 2.035 million viewers in Live+3, meaning those ratings also include DVR views. Capaldi's first Christmas Special more than doubled the viewership of his predecessor's first such episode, "A Christmas Carol," in 2010. The Twelfth Doctor's "Last Christmas" was the #1 show in all of Primetime television, excluding sports.
Series 8 added fresh new twists and turns to the Doctor Who mythos including a reappearance by The Master, but not as we've ever seen him before. Michelle Gomez starred as Missy, a female regeneration of the Doctor's old frenemy . Samuel Anderson also had a touching and integral turn as Clara's boyfriend Danny Pink.
"Last Christmas" will be available on Blu-ray and DVD on February 17. Doctor Who will return for another full season in 2015.