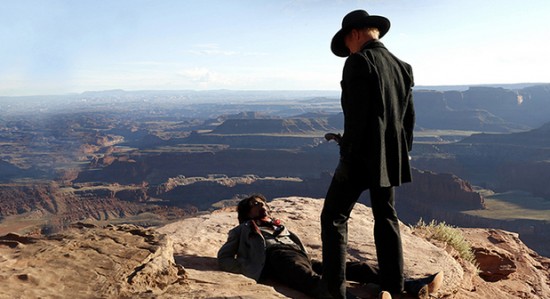 It's time for an all-new episode of The Flickcast! Finally, right? Yeah, we know. Next week we'll get back on track again. Promise.
Putting our tardiness aside, on this week's show Chris and Joe discuss all sorts of new and recurring topics, per usual. Some of these topics include Mission Impossible: Rogue Nation, Josh Trank and The Fantastic Four, Constantine's appearance on next season of Arrow, The Last Ship season 3, the upcoming Westworld series on HBO, still more about the guy's current favorite TV show you should be watching, Mr. Robot, and a whole lot more, more more.
Picks this week include Chris' pick of the home video release of Mad Max: Fury Road and Joe's pick of the ever-amazing LEGO creative building sets.
As always, if you have comments, questions, critiques, offers of sponsorship, or whatever, feel free to hit us up in the comments, on Twitter, at Facebook, Google+ or via email.
Subscribe: Apple Podcasts | Spotify | Amazon Music | Stitcher | TuneIn | RSS