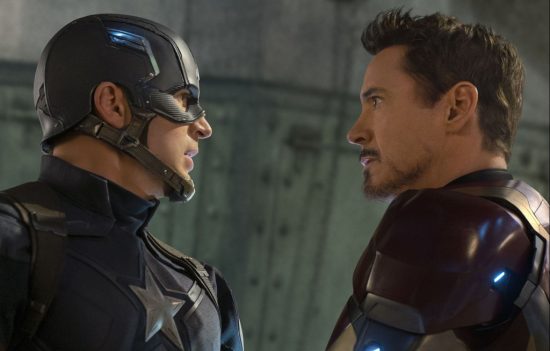 That's right. It's time for a brand new episode of The Flickcast. And because we don't really keep to a regular schedule these days, let's just say this one arrived right on time. Cool? Cool.
On this week's show Chris and Joe pretty much devote the entire episode to the latest Marvel blockbuster Captain America: Civil War. It's a big movie and it deserves a lot of time for discussion. So, the boys take a lot of time.
They do manage to discuss a couple other things too, but that's pretty much near the end. So if you're looking for some Civil War talk, you've come to the right place. If you want something else, well, there's always next week.
Picks this week include, you guessed it, Captain America: Civil War. Unanimously. But really, we don't have to tell you to go see this one, do we?
As always, if you have comments, questions, critiques, offers of sponsorship, or whatever, feel free to hit us up in the comments, on Twitter, at Facebook, Google+ or shoot us an email.
Subscribe: Apple Podcasts | Spotify | Amazon Music | Stitcher | TuneIn | RSS