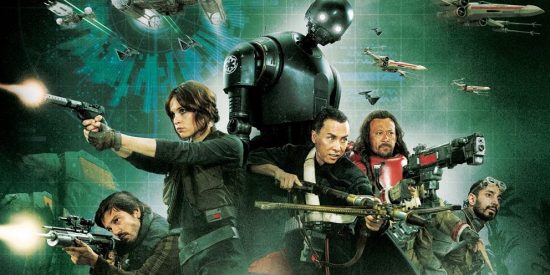 That's right, it's time for a brand new episode of The Flickcast. It's a new years gift just for you!
On this week's episode Chris and Joe finally discuss everything Rogue One. They also discuss new trailers for Alien: Covenant and Blade Runner 2049. Plus, the usual more.
Beer selections this week include Mosaic IPA from Community Brewing Co. for Chris and Steel Bridge Porter from Widmer Brothers Brewing for Joe. Picks this week include Chris' pick of the FujiFilm Instax camera and Joe's pick of latest Raspberry Pi device.
As always, if you have comments, questions, critiques, offers of sponsorship, or whatever, feel free to hit us up in the comments, on Twitter, at Facebook, Google+ or shoot us an email.
Subscribe: Apple Podcasts | Spotify | Amazon Music | Stitcher | TuneIn | RSS