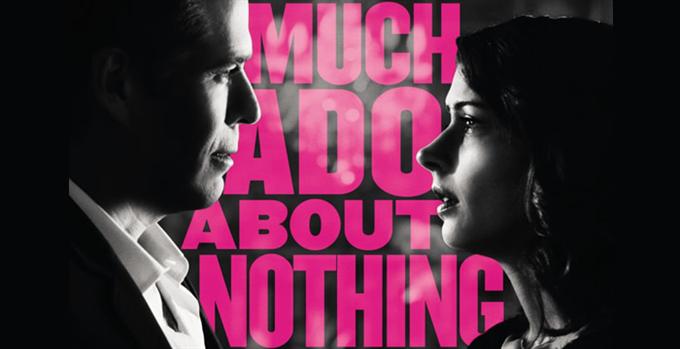 After opening in select theaters in LA, NY, and San Francisco, director Joss Whedon's Much Ado About Nothing will open nationwide on Friday, June 21. We have already reviewed the film but just in case that wasn't enough to convince you to seek out this delightful adaptation, here are five reasons Much Ado is worth your time and money.
1. You'll understand Shakespeare (finally). If you are hesitating about Much Ado because you are concerned you will not keep up with the Bard's prose, you are not alone. Dogberry himself (Nathan Fillion) at first refused the project and then tried to back out of it for this very reason. But then Fillion, like all of the other players, immersed himself in the language, the setting, and the character.
The cast did the hard work of studying the text and translating it so you don't have to. They do an excellent job of adding movement and clarity to Shakespeare's prose so even if you don't know what someone is saying, you know what they mean.
2. It's sexy. This is kind of a given. I mean, have you seen the cast?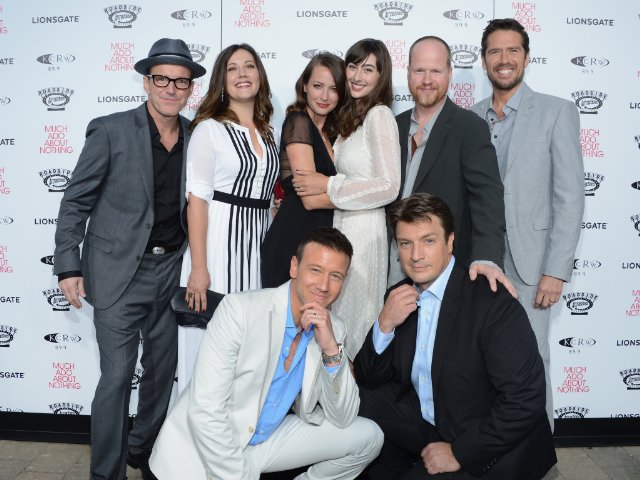 Beyond the lineup of beautiful faces, the film features a fantastic sexual tension. Whedon, who is known for killing off beloved characters, found himself a bit bereft in this play so he decided to add some heat instead. "I don't have any death," he joked. "I'll add sex!" It is well placed in a play whose very title is an Elizabethan double entendre. There's also a deep sensuality and romance that resonates particularly between Beatrice (Amy Acker) and Benedick (Alexis Denisof). Lingering looks and stolen kisses are just as sexy as private trysts.
3. You'll laugh. A lot. There is a misperception that Shakespeare is either not funny or only funny to those who get Shakespeare. (See reason #1.) Not so in Much Ado. What Whedon and his cast have done is to create humor whether or not the text calls for it. Clark Gregg's Leonato, with his goofy expressions and continual tipsiness, is particularly adept at getting the audience to chuckle. The pairing of Fillion's Dogberry with Tom Lenk's Verges is comedic perfection, each playing off the other with the timing of a seasoned two-man act.
4. It looks gorgeous. Artsy moviegoers who like to comment on the cinematography, set design, and lighting will find a haven of beautiful shots here. The black and white adds an elegant quality to the film, giving it a timelessness that is certainly appropriate for Shakespeare. Then of course there is the set, a.k.a. Whedon's house. Designed by producer and Whedon's wife, Kai Cole, the house seems to have an endless supply of alcoves and rooms but never makes you feel claustrophobic. It plays the part of Governor Leonato's estate with ease and is the perfect playground for these characters.
5. Amy Acker and Alexis Denisof. Yes, they count as one and yes, this is cheating a little since they figure heavily into my review. But they are so good, so charming, that they deserve an extra mention. For fans of Whedon's other vampire show, Angel, this film is a very touching and satisfying addendum to the depressingly short Wesley (Denisof) and Fred (Acker) relationship.
Their chemistry in Much Ado is undeniable, and even though you know how things will work out, the will they, won't they is just as sweet. What's more, Whedon agrees with us. The director said he liked Much Ado's accessibility, humor and commentary on love but he chose it for one reason above all. "It's this open debate about the way we behave and the way we're expected to. It's fascinating to me," he said. "But, the short answer is [Alexis Denisof and Amy Acker]. That's why I wanted to do it."