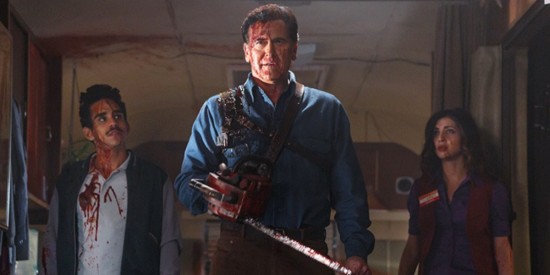 That's right, it's time for an all-new episode of The Flickcast! Finally, right? We had some issues last week but we think we've got 'em sorted out now. Well, at least the ones having to do with the podcast anyway. What are you gonna do, right?
On this week's episode Chris and Joe jump into the new Fall TV season and discuss some of the shows they're looking forward to seeing (and some they're not). The shows you should probably check out include Blindspot, Minority Report, Supergirl, Ash vs. Evil Dead, Con Man, The Man In The High Castle and The Muppets. Shows you should probably avoid include Quantico, Life In Pieces, Heroes Reborn and The Bastard Executioner. There's also quite a bit of talk about how great the show Longmire is. In fact …
Picks this week are unanimous in that both Chris and Joe pick the 4th season of Longmire, which recently arrived on Netflix. How's that for consensus?
As always, if you have comments, questions, critiques, offers of sponsorship, or whatever, feel free to hit us up in the comments, on Twitter, at Facebook, Google+ or via email.
Subscribe: Apple Podcasts | Spotify | Amazon Music | Stitcher | TuneIn | RSS